The heart of the Opal Coast
A Town of Art and History!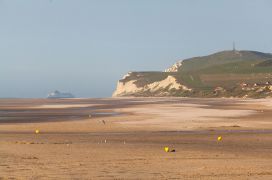 A stone's throw from the Channel Tunnel, discover the former Roman and later Napoleonic city and enjoy its pedestrianised streets with friendly shops, its colourful markets, its special exhibitions and nautical activities. The fishing port, located within close proximity with the heart of the town, is the largest fishing port in France with a diverse fleet of around 150 boats.
Then at the Nausicaa Centre National de la Mer, an aquarium located near the beach, set off to explore the wonders of the Blue Planet.